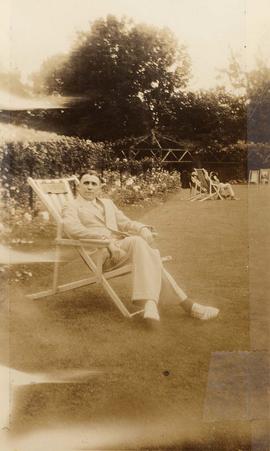 CA JMABC A.2008.016, A.2011.018-003-36-58
Unidad documental simple
July 8, 1935

Parte deNemetz family fonds
Photograph depicts Ben Dayson sitting on a lounge chair in what appears to be a garden. There is Yiddish written on the reverse of the image. Within the sentence is the word "Victoria" written in English script. Other copies available; r...