Showing 3 results
Archivistische beschrijving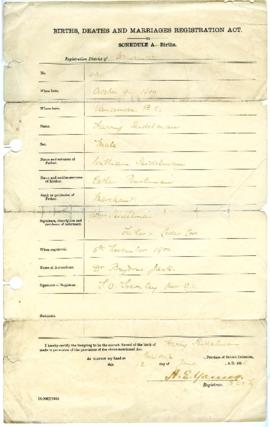 Copy of Harry Seidelman's birth certificate, certified June 12, 1918.
Newsletter Clipping - March 26, 1941
Clipping of a bulletin from Congregation Beth Israel, dated March 26, 1941, extending a Mazel Tov to Harry Seidelman and his wife on the birth of their son.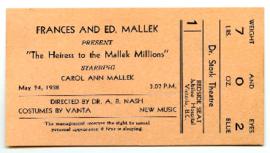 Birth Announcement - May 24, 1938
Birth announcement of Carol Ann Mallek born on May 24, 1938 in Victoria, B.C. Announcement is presented in the form of a theatre ticket.