Showing 3 results
Archival description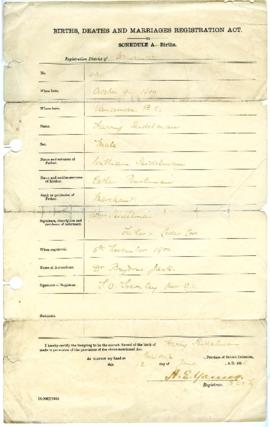 Copy of Harry Seidelman's birth certificate, certified June 12, 1918.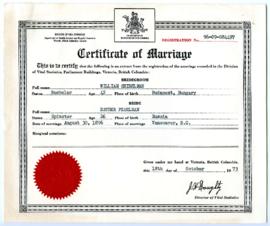 Certificate - October 18, 1973
A copy of the marriage licence of William Seidelman and Esther Pearlman. They were married on August 30, 1896 in Vancouver, B.C. This certified copy was issued on October 18, 1973.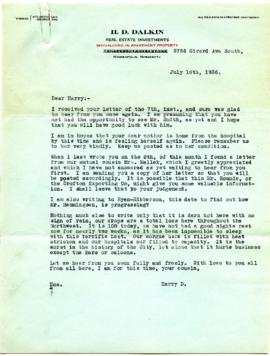 Letter sent to Harry Seidelman from Harry Dalkin in Minneapolis, Minnesota, U.S.A., dated July 16, 1936. Enclosed is a copy of another letter assumed to be sent from their mutual cousin, Mrs.Mallek (Alice) in Victoria, British Columbia, dated July...