Boats
3 Results for Boats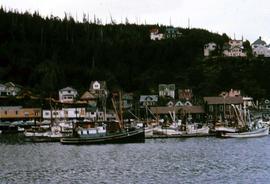 CA JMABC A.1995.003-001-45-L.18995
Item
[1961]
Colour Kodachrome 35mm slide depicts the harbour of Juneau, Alaska.Note: Brightness adjusted on JPEG.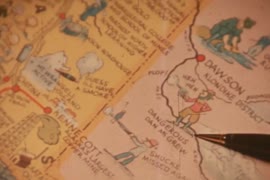 Vancouver to Dawson, Dome River, Snider Film 5 Part 1
CA JMABC A.1995.003-004-MI-8
Item
[ca. 1940]
Film depicts a trip by boat, likely from Vancouver to Dawson. One of the boats taken was the Princess Louise. The film depicts various shots of the ocean, river, and other boats along the trip, and well as the scenery between Vancouver and Dawson.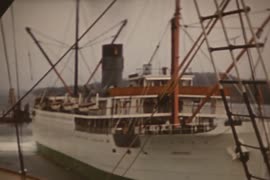 CA JMABC A.1995.003-004-MI-24
Item
[ca. 1950]
Film depicts various city and scenery shots of what appears to be the Yukon. Phyliss Snider is visible in much of the footage.