Attorneys general
3 Archival description results for Attorneys general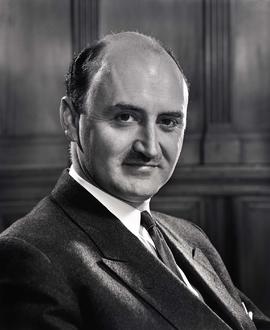 Photograph depicts the Honorable Robert Bonner, politician.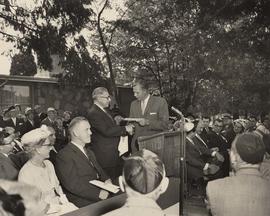 Leslie Peterson presents cheque to Dave Chertkow
Photograph depicts (l-r) Dave Chertow receiving a cheque from the Honourable Leslie Peterson Attorney General at an outdoor event, which is possibly the grand opening of the Jewish Home for the Aged.
2 copies. Written on the verso of 8 x 10: "Hon. Leslie Peterson Attny Gen presenting Ck. 30,000 to Dave Chertow at the dedication of J. H. for Aged at 54th & Oak Aug. 1959. P. 7 'I' 2 cols (note cropping). 2127-2."